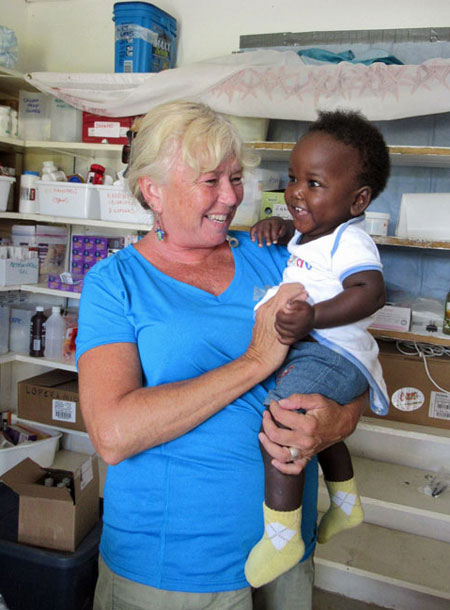 Scallywags and Friends of Shipwreck Lee's Pirate Bistro,

If you have been following any of my posts or pics, you will know that I, your Wench, live down here in the Dominican Republic and help take care of people. (Check out our photos below).

Shipwreck Lee's has generously supported my work with the poorest Haitian and Dominican people for over a decade, when Captain RC (founder and first Captain of Shipwreck Lee's) and I decided to make the island of Hispaniola our home…his seasonally when he wasn't up in the Tub, running our restaurants, and me year round, to provide medical and nutritional assistance to the disadvantaged.
Times are hard everywhere right now, and the world has changed. We are challenged by lack of everything on this island at the best of times, now even more so.
I would like to extend an invitation to you to help me help others. I would ask that if you can, please make a donation that would be put toward purchasing and distributing food and hygiene necessities to the beautiful families I serve.
We don't know what will happen in the future, but right now, I know a lot of hungry people who live in desperate circumstances.

You can feed a family, get very necessary medication to the people who cannot afford it, and make a difference in grateful people's lives with a donation to paypal.me/WenchWorks , or terrisitagg@hotmail.com.

Please help me help. (Cap'n Adam has been generously doing it for years!)
Thanks in advance for your generosity, I know I can count on you (best scallywags to ever grace the bow of our ships!!) Please help WenchWorks work. Check out my photos to see who you will be assisting!!
Respectfully submitted from the island of Hispaniola,
The Wench aka Sita Laura.
Click on an Image to Enlarge and Start a Slide Show